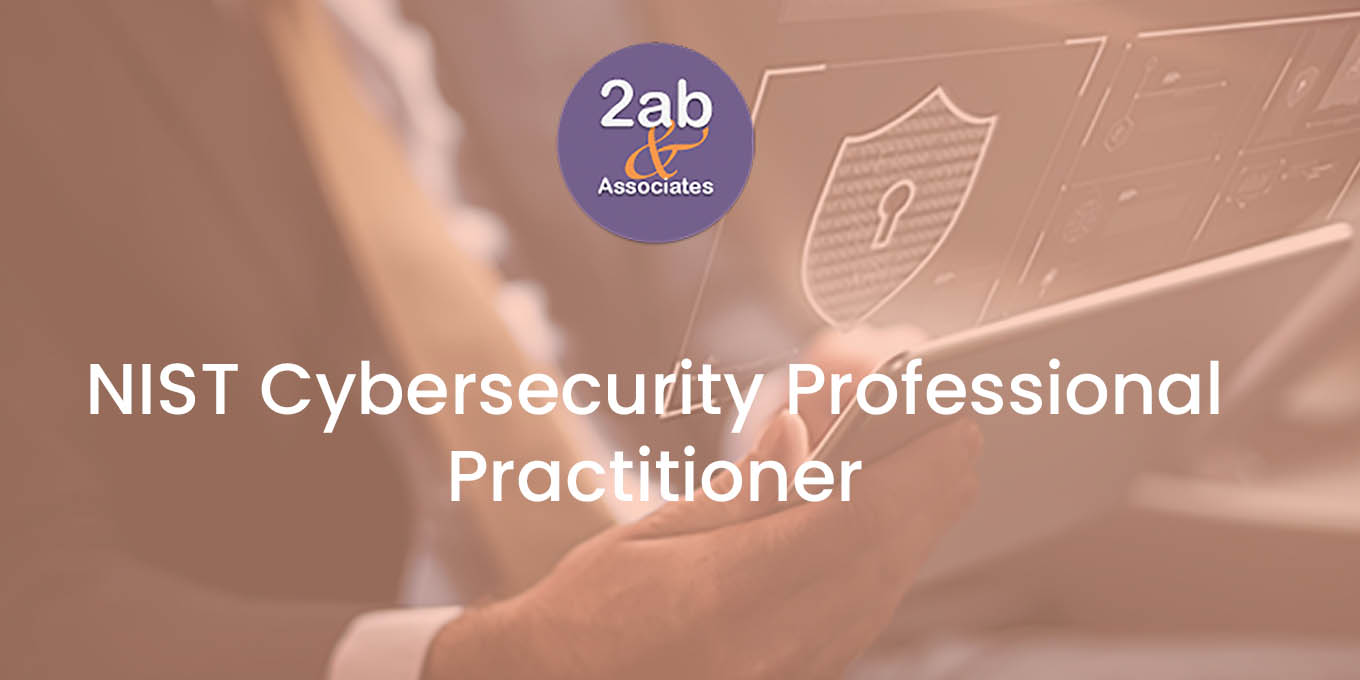 Accredited Training Course and Exam in only 3 Days
This three-day course looks at cybersecurity risks and instructs students on the best approach to design and build a comprehensive technology focused cybersecurity program and business focused cyber-risk management program that will minimize risks, and at the same time, protect our critical assets. Executives are keenly aware of the risks but have limited knowledge on the best way to mitigate these risks. We will want to enable our executives to answer the key question – Are we secure?
The class will include lectures, informative supplemental reference materials, quizzes, exercises and tests. Outcomes and benefits from this class is a practical approach that students can use to build and maintain comprehensive cybersecurity and cyber-risk management programs.
The session NCSP Practitioner (3 Days) is designed for IT and Business professionals who will play an active role in the design and management of an NCSF program.
Individuals should hold a valid NIST Cybersecurity Foundation Certification or have equivalent knowledge.
The NIST CSF Practitioner training course teaches individuals how to design, build, test, manage and improve a NIST Cybersecurity Framework cybersecurity program.
Welcome & Introduction
Module 1: Course overview
Module 2: Framing the Problem
Module 3: The Controls Factory Model
Module 4: The Threats and Vulnerabilities
Module 5: Digital Assets, Identities and Business Impact
Module 6: The NIST Cybersecurity Framework
Module 7: Technology Program Design and Build
Module 8: The Security Operations Center (SOC)
Module 9: Technology Program Testing and Assurance
Module 10: Business Program Design and Build
Module 11: Cyber Workforce Skills Development
Module 12: Cyber-Risk Management Program
Module 13: Cybersecurity Program Assessment
Module 14: Cyber-Risk Program Assessement
Exam preparation
FAQ about the exam
Each module will end with a multiple-choice quiz
Exercises are available for chapters 4 through 12. Each exercise will provide the student an opportunity to analyze a given scenario and apply the knowledge acquired in the previous training and current content to formulate an optimal solution to the problem
Official APMG NCSP Practitioner Online Exam
Closing & Questions
The official APMG NCSP Practitioner exam is included in the package.
The exam consists of 65 multiple-choice questions which cover all the areas of the NCSP Practitioner syllabus. Each question is worth 1 point
Styles of question: selection of the correct answer from a choice of 4 options
Exam duration: 120 minutes
Pass mark: 60% (39/65)
Exam type: Closed Book


Alain BONNEAUD
CISA® - CISM® - CGEIT® - COBIT® - ISO 27001 - ITIL® - PRINCE2® - RESILIA® - VeriSM™ - ISO 20000 - DevOps
The following terms and conditions apply for bookings:
the session is led by a trainer accredited by APMG on the NIST Cybersecurity Framework,
personalized welcome in the classroom with mineral water and breaks,
accredited training material,
exam preparation,
online exam : APMG NCSP Practitioner exam
2AB & Associates Participation Certificate
2AB & Associates, accredited APMG ATO, official certificate will be issued to participants
a group of 10 participants max. in order to ensure the quality of the training delivery.
Course fees must be paid at least 10 working days prior to the commencement of the course in order to guarantee your place. We accept payment by Direct Debit, credit cards, paypal or bank transfers. Payment made by credit card will incur the following charges – MasterCard (1.5%), Visa (1.5%) American Express (3.0%).