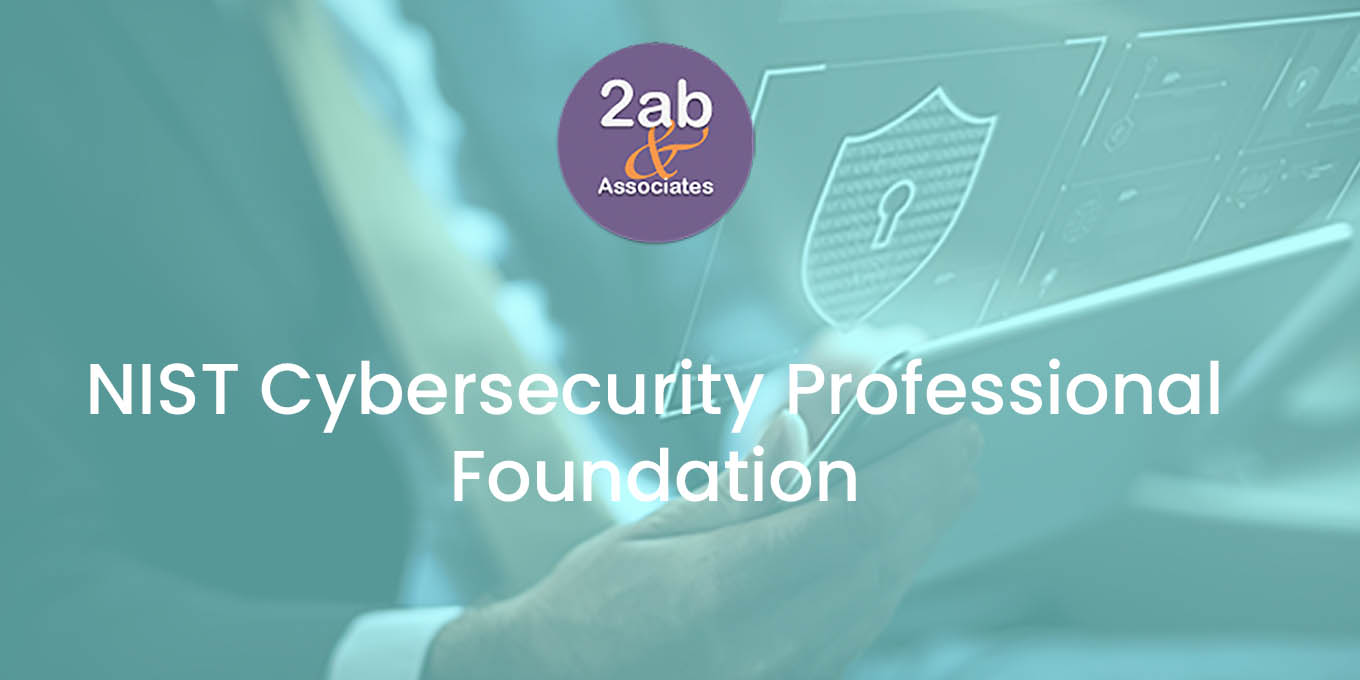 Accredited Training Course and Exam in only 1 Day
To realize the positive potential of technology and inspire confidence to achieve innovation through technology, we must collectively manage cyber-risks to an acceptable level. This includes both business risk and technology risks.
This one-day course discusses how an organization can use the NIST Framework as a key part of its systematic process for identifying, assessing, and managing cybersecurity risk. The Framework is not designed to replace existing processes; an organization can use its current process and overlay it onto the Framework to determine gaps in its current cybersecurity risk approach and develop a roadmap to improvement. Utilizing the Framework as a cybersecurity risk management tool, an organization can determine activities that are most important to critical service delivery and prioritize expenditures to maximize the impact of the investment. All candidates that are successful in passing the certification exam will receive a verified digital badge NIST Cybersecurity Professional Foundation Certificate that they can post to their LinkedIn profiles.


The session NCSP Foundation (1 Day) is mainly aimed at IT and Business professionals who need a basic understanding of the NIST Cybersecurity Framework and its role within an organization.
This course and the NCSP Foundation Certificate (exam taken at the end of the session) are the mandatory entry point for any person wanting to obtain the NIST Cybersecurity Professional Practitioner Certificate.
There are no prerequisites for this course, although basic Security knowledge will be helpful.
The NIST CSF Foundation training course outlines the challenges surrounding critical infrastructure sector security and explains how implementing a security program based on the NIST Cybersecurity Framework can help organizations mitigate these issues.
Welcome & Introduction
Module 1: Course introduction
Module 2: Today's digital economy
Module 3: Understanding cyber risks
Module 4: The NIST cybersecurity framemworks fundamentals
Module 5: Core functions, categories and subcategories
Module 6: Implementation tiers
Module 7: Developing framework profiles
Module 8: Cybersecurity improvement in 7 steps
Module 9: NCSF Controls Factory Model
Exam preparation
FAQ about the exam
Each module will end with a multiple-choice quiz
Official APMG NCSP Foundation Online Exam
Closing & Questions
The official APMG NCSP Foundation exam is included in the package.
The exam consists of 40 multiple-choice questions which cover all the areas of the NCSP Foundation syllabus. Each question is worth 1 point
Styles of question: selection of the correct answer from a choice of 4 options
Exam duration: 60 minutes
Pass mark: 60% (24/40)
Exam type: Closed Book


Alain BONNEAUD
CISA® - CISM® - CGEIT® - COBIT® - ISO 27001 - ITIL® - PRINCE2® - RESILIA® - VeriSM™ - ISO 20000 - DevOps
The following terms and conditions apply for bookings:
the session is led by a trainer accredited by APMG on the NIST Cybersecurity Framework,
personalized welcome in the classroom with mineral water and breaks ,
accredited training material,
exam preparation,
online exam : APMG NCSP Foundation exam
2AB & Associates Participation Certificate
2AB & Associates, accredited APMG ATO, official certificate will be issued to participants
a group of 10 participants max. in order to ensure the quality of the training delivery.
Course fees must be paid at least 10 working days prior to the commencement of the course in order to guarantee your place. We accept payment by Direct Debit, credit cards, paypal or bank transfers. Payment made by credit card will incur the following charges – MasterCard (1.5%), Visa (1.5%) American Express (3.0%).