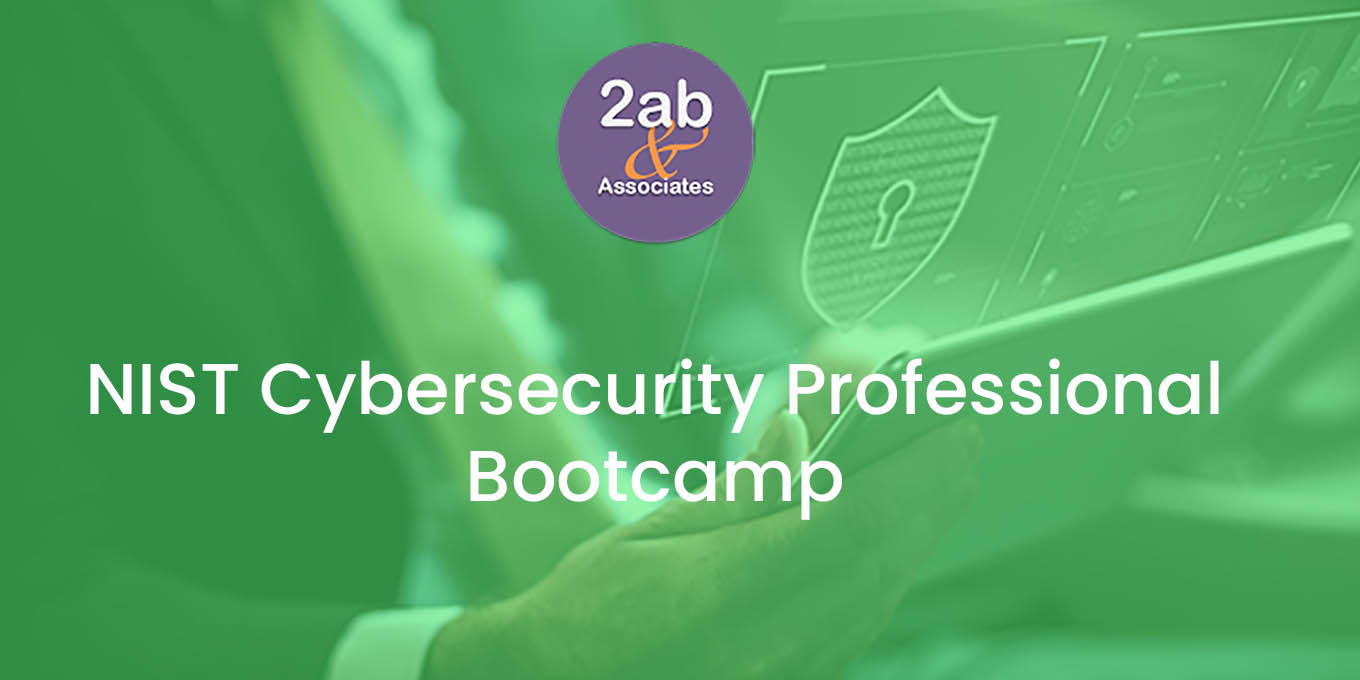 Accredited Training Course and Exam in only 4 Days
This four-day certification bootcamp provides a detailed plan for designing and building a cybersecurity program based on the NIST Cybersecurity Framework and its control families (20 Critical Controls, ISO 27002, etc.). The boot camp is based on the NCSF-CFM Foundation and Practitioner certification training programs. The one-day NCSF-CFM Foundation program teaches the fundamentals of the NIST Cybersecurity Framework and the UMass Lowell Controls Factory™ Model. The three-day NCSF-CFM Practitioner program teaches the advanced skills necessary to engineer, operate and manage the business risk of a NIST Cybersecurity Framework program.
The class will include lectures, informative supplemental reference materials, quizzes, exercises and tests. Outcomes and benefits from this class is a practical approach that students can use to build and maintain comprehensive cybersecurity and cyber-risk management programs.
The session NCSP Bootcamp (4 Days) is mainly aimed at IT and Business professionals who will play an active role in the design and management of an NCSF program.
There are no prerequisites for this course, although basic Security knowledge will be helpful..
The first day training course outlines the challenges surrounding critical infrastructure sector security and explains how implementing a security program based on the NIST Cybersecurity Framework can help organizations mitigate these issues. The three following days of the session teaches individuals how to design, build, test, manage and improve a NIST Cybersecurity Framework cybersecurity program.
Welcome & Introduction
Module 1: Course introduction
Module 2: Today's digital economy
Module 3: Understanding cyber risks
Module 4: The NIST cybersecurity framemworks fundamentals
Module 5: Core functions, categories and subcategories
Module 6: Implementation tiers
Module 7: Developing framework profiles
Module 8: Cybersecurity improvement in 7 steps
Module 9: NCSF Controls Factory Model
Module 10: Framing the Problem
Module 11: The Controls Factory Model
Module 12: The Threats and Vulnerabilities
Module 13: Digital Assets, Identities and Business Impact
Module 14: The NIST Cybersecurity Framework
Module 15: Technology Program Design and Build
Module 16: The Security Operations Center (SOC)
Module 17: Technology Program Testing and Assurance
Module 18: Business Program Design and Build
Module 19: Cyber Workforce Skills Development
Module 20: Cyber-Risk Management Program
Module 21: Cybersecurity Program Assessment
Module 22: Cyber-Risk Program Assessement
Exam preparation
FAQ about the exam
Each module will end with a multiple-choice quiz. The student is expected to attain a minimum of 80% passing score.
Exercises are available for chapters 12 through 22 of the course. Each exercise will provide the student an opportunity to analyze a given scenario and apply the knowledge acquired in the previous training and current content to formulate an optimal solution to the problem
Official APMG NCSP Foundation Online Exam
Closing & Questions
The official APMG NCSP Foundation exam is included in the package.
The exam consists of 90 multiple-choice questions which cover all the areas of the NCSP Bootcamp syllabus. Each question is worth 1 point
Styles of question: selection of the correct answer from a choice of 4 options
Exam duration: 150 minutes
Pass mark: 60% (54/90)
Exam type: Closed Book


Alain BONNEAUD
CISA® - CISM® - CGEIT® - COBIT® - ISO 27001 - ITIL® - PRINCE2® - RESILIA® - VeriSM™ - ISO 20000 - DevOps
The following terms and conditions apply for bookings:
the session is led by a trainer accredited by APMG on the NIST Cybersecurity Framework,
personalized welcome in the classroom with mineral water and breaks ,
accredited training material,
exam preparation,
online exam : APMG NIST Cybersecurity Professional exam
2AB & Associates Participation Certificate
2AB & Associates, accredited APMG ATO, official certificate will be issued to participants
a group of 10 participants max. in order to ensure the quality of the training delivery.
Course fees must be paid at least 10 working days prior to the commencement of the course in order to guarantee your place. We accept payment by Direct Debit, credit cards, paypal or bank transfers. Payment made by credit card will incur the following charges – MasterCard (1.5%), Visa (1.5%) American Express (3.0%).